Just a small post here because I had to share with you these pictures and a funny video of Ketsia.
Ketsia does not need a lot a toy to entertain her because her « favourite » one is her feeding pipe. Okay I am not sure that it is in reality a funny toy but she likes playing with it. The bad thing in the story is that she is not allowed to play with it. By pulling the pipe she can also taking it off, and that is really not fun (it's what she did yesterday). I know that this is really mean. This feeding pipe is like the tree of knowledge of good and evil in garden Eden. The pipe is always here but you shall not play with it… and of curse Ketsia « played » with it and took it off for the third time. The only positive thing it's that we had time to take some nice pictures.
I hope you like the pics with and without.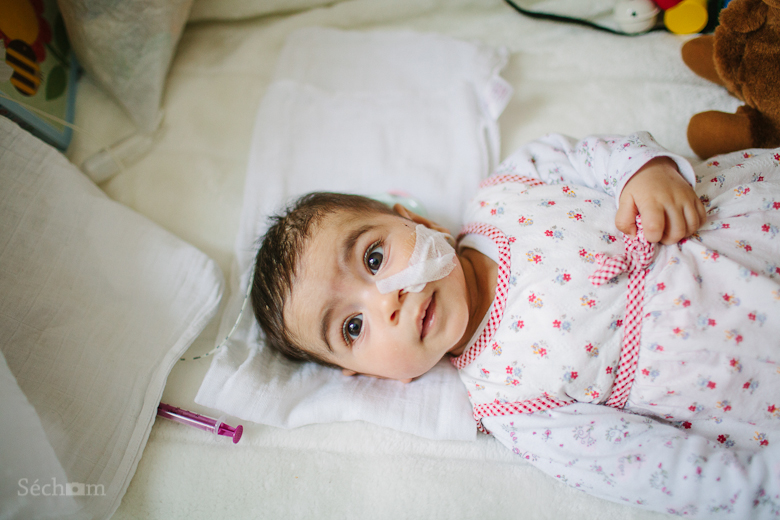 And as bonus a video of Ketsia trying beatboxing (Password : secham)