After two posts purely about photography I thought it was time to give my readers some news about us and especially Ketsia. Parenthood is still a great challenge for Lisa and me but it's also a marvelous challenge. You really see how Ketsia is « growing »: she is making more noise, new noises, grabbing a lot of things, she wants to taste everything,she discovered she could push herself with her feet in order to get new degrees of freedom, and she is finally getting weight. We were quite a little bit worried about Ketsia's growth but as we adapted her food and thanks to the feeding pipe, that you can still see on the pictures, she correctly puts on weight. She can also drink a good quantity of milk by herself.
Ketsia's condition is still challenging us but gives us also a lot of joy. It is like to be in a « waiting »-mode. When people ask us how we are doing? We can answer great but we cannot say that everything is okay. There are still some small problems in her heart and these small problems do cost her some strength. There is also the feeding pipe. One the one hand it is a complicate process because feeding Ketsia takes quite a long time, people are sometime staring at her in a strange way, but in the other hand it really helps Ketsia to grow.
So I beg your pardon when we are saying that Ketsia is doing « okay » because sometimes we do not really want to explain the whole situation again and again, but we do not want to lie because there are still « problems ». The only thing we want is to enjoy the time we have and be thankful for it. This thankfulness is also really important for Ketsia. Despite the fact she could have a « normal » life once, she will be always different and will always have that special heart (her chest wears its mark). This difference should be a reason to rejoice because she's made it so far and we are pretty sure that transmitting her this thankfulness will make her even stronger. Thanks again for you prayers that are also making her/us stronger and don't get me wrong, we are always glad when you ask about Ketsia.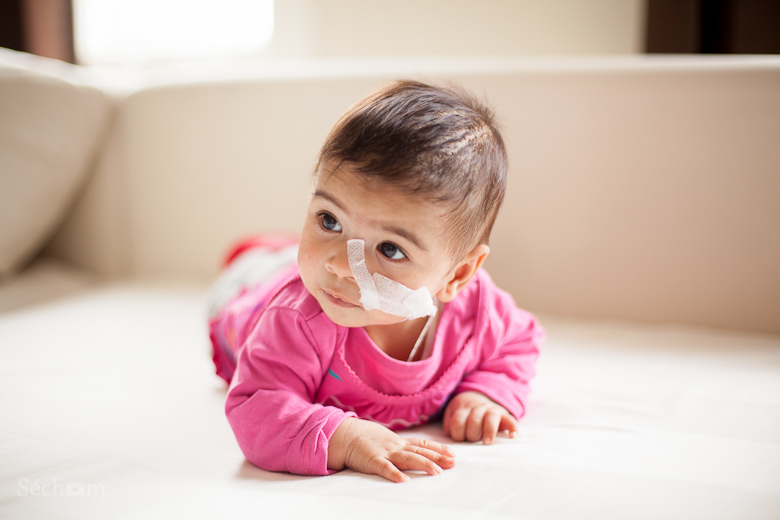 To finish this post I would like to share you some photos from a late afternoon winter walk that we had in the snowy Rijswijk. It may be the last walk in the snow for a long time as positive temperatures are announced in the coming days. It was really pleasant. We really enjoy living in the old city center of Rijswijk. It has a special flair. Ketsia could also enjoy some new perspectives in order to not just stare at the sky when we are going out. Enjoy the pics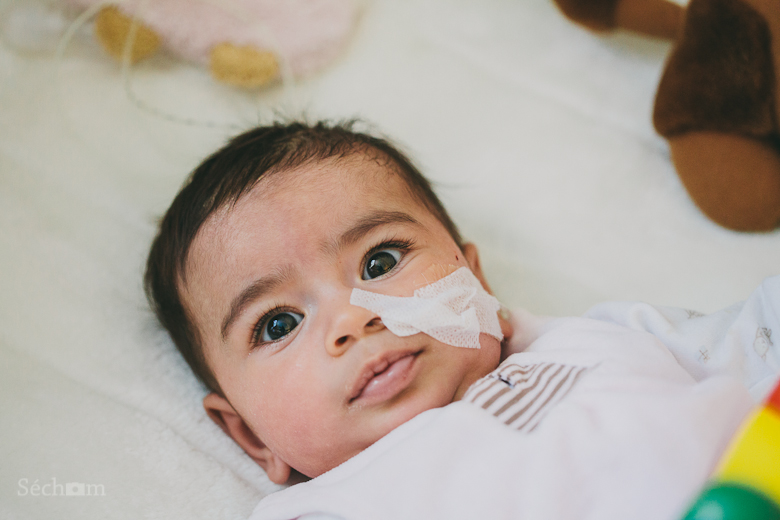 Shortly for « Play with Light » purpose: the photos of the winter walk were taken with a 100m 2.8 macro Lens. I would call that lens a « details »-lens but I would write a little more about it in an other post ;o)